Wix websites: Ease of use and a great look
Most people would agree that making a website is something that is best left to the professionals. However, Wix do offer a very easy drag and drop format that pretty much anyone can get to grips with.
Ok, so much of their templates have been pre-designed and they can easily be tweaked to suit the individuals taste, so as long as you have an eye for style and what looks good, all will be fine, or will it?
Although Wix does have a pretty good search engine optimisation process, one does need to understand the need for optimising a website to maximise the potential visitors to that site and this is where the professionals really do come into their own. Knowing about search engine optimisation is not a skill that is picked up overnight.
Search engine optimisation
Thankfully the Wix platform is pretty search engine optimisation (SEO) friendly. The platform has simple and pretty basic SEO controls and on screen prompts that will help to make your Wix website much better for Google indexing. SEO components for individual pages are customised which gives you full control to rank pages. Wix does have a good sound process that will help you to create SEO friendly content.
That being said, most of the focus with the SEO on Wix is on keyword targeting, grouping, and ranking without a huge amount of thought going into to other aspects of modern SEO. This could potentially put some people off, particularly those who are looking at a long term website. There are things you can do to raise the profile of your website through SEO, but it may take a bit of time learning more about this somewhat complex subject.
What does Wix offer?
Wix does offer a free and a premium website solution. Users can use these to build a fantastic looking website. Wix have been around for over a decade, and there are several good reasons to consider going for a Wix website build.
Some great reasons to choose a Wix website
The way Wix works is intuitive and easy to use.
So the Wix interface will not resemble the controls on the bridge of the Starship Enterprise, but the simplicity of the interface is key to why it is so easy to use. All of the tools you need to achieve a great looking website are a mere couple of clicks away. There are even on screen guidelines and tools that allow you to customise the website templates and this even exists on the free plan. This is very useful as you will want your website to match the look of your brand, incorporating your own logos and colour schemes.
Wix has a good level of site security and a good speed
Wix websites do consistently perform at above average rates for speed. Better still, you will not need to worry about security because your website will be hosted on a secure Wix server. So you can enjoy more time designing your site and making good use of the services you can purchase from some of their premium add on packages.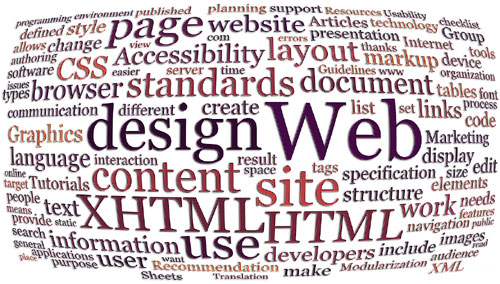 Wix gives you upgraded design templates
With the very user friendly drag and drop design functions that Wix has to offer, you can have a bang up to date, very attractive website created in a very short space of time. This will enable you to get online with an all singing and dancing commercial or personal website without the bill associated with engaging a professional web development company.
Although some of the templates are a little restricted with the free plan, they are still very good looking and you still receive a good solid user experience.
Wix do not lock you into any long term plans
Now this is one of the things that many users find very attractive about the Wix website route. Usually before you receive an affordable premium plan from web development companies, a good proportion of website builders will lock you into a long contract. These contracts can be twenty four or even thirty six months long, so the cost can build up pretty quickly. Fortunately, you will not have these issues with a Wix website. If you want to upgrade from the free option, you can try it out for just a few pounds per month and cancel it at any time, so the flexibility is a real positive.
With Wix you get an all in one solution
Another great feature of the Wix website is that if you run into a problem with your site, you only need to do contact Wix to get it sorted. No stressing over contacted hosting companies, web designers, third party plug in developers or a plethora of other entities.
We all recognise that plugins sometimes malfunction, but as Wix is literally a one stop shop for all things website, the solution to any website related issue is just one email or phone call away. Wix even has a dedicated interactive FAQ page, which is great for a spot of self diagnosing issues you may be experiencing.
Drag and drop makes life easy with Wix
Being able to drag and drop various design elements into place is just one of the things that make Wix such an attractive option for the potential website owner who wants to design and maintain their own website.
Having the ability to stretch text boxes to fill one area, while reducing the width of others to meet your individual design needs is a nice touch. In short, the possibilities are pretty impressive for such a user friendly website building package.
To ad or not to ad, that is the question
So with the free plan, you will have the Wix advertisement at the footer of your website. Clearly this may be a genuine turn off for some, whereas others may not be even remotely bothered. If you don't want any ads at the bottom of your website, you only need to select one of the premium plans and they start at very reasonable rates.
Wix websites for all devices
A wix website will even take care of resizing from the big screen down to your tablet or smart phone. Some designs require just a little adjustment to get them to display correctly in a smaller screen, whereas others need little or no changes made.
A rather nice function on the Wix platform is the ability to toggle between different design views to ensure your website content looks good regardless of the size screen it happens to be displayed on.
A couple of things to consider with a Wix website
There are no unlimited plans with Wix and this even applies to the business and commercial plans that are sold at their premium rates. So you need to be aware that with a Wix website, you will not be able to have unlimited bandwidth or storage on any of the plans.
The pros clearly outweigh the cons when it comes to having a Wix website, but essentially, Wix does offer a good entry level website builder that can help anyone get online to build a business or get their blog seen by the masses. It may not be the best website builder for the more advanced users, but Wix does do what it says on the tin.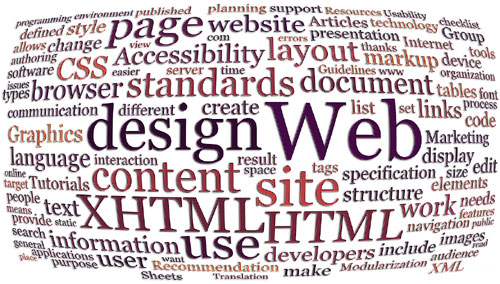 Would you like to know more?
Whether you have a project ready to go and need the website to make it happen or you would just like to ask a question contact us now on 01953 425 932.