WordPress: The world leader in CMS
It would be fair to say that when it comes to content management systems and websites, WordPress is the name that springs to the minds of the majority of people.
WordPress is one of the most well known and popular content management systems in the entire world. There are literally billions of users who are earning a good living from their WordPress websites. Even though other content management systems are available out there, WordPress is unique among them.
WordPress is the only content management system and website builder that you can download and install for free along with all the bells and whistles that come with it.
Although WordPress is often described as a very user friendly web building platform, many people who have tried to build a professional looking website seem to have come unstuck. They get frustrated at what they see as a very steep learning curve and give up.
Then there is the search engine optimisation issue. At first glance this can seem like a very complex set of rules that have to be understood and followed and failure to adhere to the form will see your website crash in the rankings, assuming it ever got there in the first place.
Should you fall into the category of someone who isn't confident enough to tackle WordPress head on, or simply would rather let a professional take the strain, all is not lost. AFM are well versed in WordPress and can deliver a stunning looking website that will actively target the audience your business needs. Why not have a read through this post and decide whether a self build project is your thing, or give us a call and allow us to deliver the goods for you.
The list of benefits to a WordPress website is rather long, but we shall investigate just a few in this article.
So what is WordPress?
WordPress is quite simply the most popular platform for creating your own website or even blog. The statistics seem to suggest that more than thirty five to forty percent of all websites are based on a WordPress design. This essentially means that at least one in every three websites you visit will be WordPress based.
WordPress is described as an open source content Management system. WordPress can take care of all the aspects of your website. Therefore, WordPress makes it much easier for you to make changes to your website and it will help you to manage it properly.
WordPress websites: The main benefits
As WordPress has been around since 2003, and it has become the go to choice for the vast majority of website users, it really is no surprise why it has so many benefits.
WordPress is very flexible and adaptable to individual needs
As the name WordPress would suggest, it started out with the main focus of developing a content management system that would support blogging and allow people to take their blog posts to a whole new audience and level.
WordPress also supports many websites and they are running very well on the platform, often generating a very tidy income for the website owner. It could be argued that the key to their success is the wide range of diverse plugins that are available through WordPress itself. A WordPress website provides the owner with a huge choice of plugins that offer functionality and will take your business to new heights.
Should your website be focused on the online selling sector, then a wide range of targeted eCommerce plugins can be added to manage the transactions or contact form plugins to take feedback from the customer, making a powerful built in market research tool. The flexibility aspect of WordPress websites mean that owners can remain focused on their specialties.
WordPress is considered to be relatively user friendly
WordPress is billed by many as easy to operate and can be installed in a very short amount of time. That being said, dedicated WordPress developers are much sought after as many people either don't find the platform as easy as they thought, or they feel their time would be better spent concentrating on their business, not the building of a website. You will need a domain name and hosting package to go with your website, but a good hosting provider will happily guide you through what you need to do and may even take care of all that for you.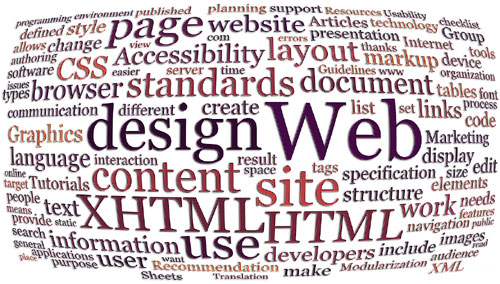 WordPress has extended plugin functionality
We already know that WordPress provides plugins and themes for websites and blogs, but the WordPress directory includes countless plugins to take care of so many features such as shopping carts, picture galleries, contact forms, in fact, you name it, WordPress has it! If you have an unusual plugin requirement, there is even the ability to buy a customised plugin from the developer. You simply install and uninstall themes and plugins as and when you need them.
WordPress offers responsive web design
We should all ensure that our blogs and websites are fully accessible, but what does this mean? Put simply, the text should be resizeable, the site should work just as well on a computer, phone, phablet or tablet. In fact, you may even be breaking the law if it doesn't. In fact all sensible and savvy website owners want a mobile version of their website, as more and more people rely heavily on their mobile phones for business and their purchases. This level of accessibility has made it more important and necessary for website owners to design a fully responsive website for different devices. The good news is that with WordPress, you automatically get the benefit of responsive web technology without developing a separate website for smart devices. Now that has to be a plus!
WordPress is optimised for search engine optimisation
Thankfully WordPress is search engine optimisation (SEO) friendly. The platform has simple and constant coding that makes the website ideal for Google indexing. SEO components for individual pages are customised which gives you full control to rank pages. Not only that, WordPress have a plethora of free plugins that will help you to create SEO friendly content. Particularly useful if you are new to digital marketing!
WordPress make integration of social media a breeze
Today we all know how powerful social media is and thus the benefits of WordPress having seamless integration of the social networks is vital. This integration is so fluid that you don't even need to log in separately on your social media accounts. It should be stressed that plugins installed will automatically post your updates on respective social media accounts, so you must be savvy as to what you do and don't want sharing.
WordPress ensure updates are easy
So during the designing process of your website you will have included the plugins and themes you require. Additionally, if you need advanced features then you will get into the WordPress directories. The updates of plugins and themes are done easily and you can also use published documents to follow the procedure if you are unsure. Better still, should you get stuck when you need more advanced updates, then you have the ability to consult other WordPress users in the online WordPress community.
WordPress is cost effective
Now saving a wad of cash is never to be sniffed at, particularly when you are starting out in a new business venture. To help save you money, WordPress has made it easy to design a website rapidly without investing a large sum of money up front. Even website maintenance is available at a reasonable rate and you can choose to do it yourself without hiring a web designer, although many people still feel they do not have the technical skills or design know how to tackle their own website build.
With WordPress your security is guaranteed
Now online security is a massive topic and one that gets many very hot under the collar. Poor security can have disastrous consequences for you and your business if you are not careful. It's not just about protecting financial transaction either, it's about safeguarding both yours and your customers data and so much more besides. The WordPress directory offers many plugins and themes to protect the website, a major benefit in an age when so many scams and hackers are active online.
Essentially, WordPress is used by so many because it is so versatile. WordPress is simply a very safe, and effective content management system. WordPress not only provides the best support system to its users but it also provides the best management system.
Should you want a professional looking website that has all the clever widgets and plugins you desire, then a WordPress website could be right up your alley. Maybe with a reasonable amount of practice, you could even design, develop and maintain a superior website yourself. As WordPress is a complete platform for creating a new website, you won't have to shop around elsewhere for plugins and widgets to achieve the look and functionality you crave.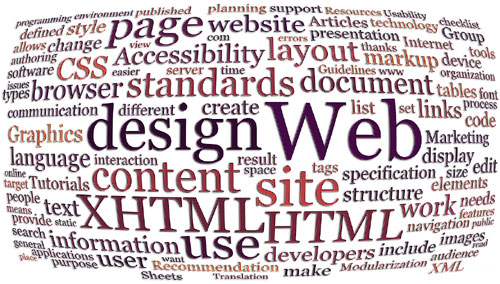 Would you like to know more?
Whether you have a project ready to go and need the website to make it happen or you would just like to ask a question contact us now on 01953 425 932.
Would you like to know more?
Whether you have a project ready to go and need the website to make it happen or you would just like to ask a question contact us now on 01953 425 932.