Importance of Reviews for Online Businesses
By Neil Harrison LL.B. (Hons)
Reviews for online sales: Are they important?
You are trawling through various websites for that must have item you've wanted forever, when you find it, do you really care about the reviews and more to the point, do the sellers?
No matter what website you use, if the item you desire is a well known, tried and tested brand, you may be less likely to worry about any other customer reviews. The product may have a good history and does what it says on the tin. However, what about the many alternatives available out there?
A well known widget that has a good reputation, possibly endorsed by well respected celebrities is more likely to sell very well, but it may attract a higher asking price. This is probably because high profile celebrities don't come cheap and neither does the highly professional advertising campaign surrounding said widget. So what do we do?
The chances are that many consumers will look for a similar product from a different manufacturer, often sold at a much lower price. Some even argue that there are numerous products on the market that are manufactured by the same company that sells the expensive version, just with a different name and maybe under a particular shops brand name. Because of this, many consumers look into buying the cheaper version after reading through any customer reviews left on that product. The more positive reviews, the more likely the consumer is to click the add to basket button. Should the product reviews be predominantly negative, the consumer is a mere click away from an alternative option.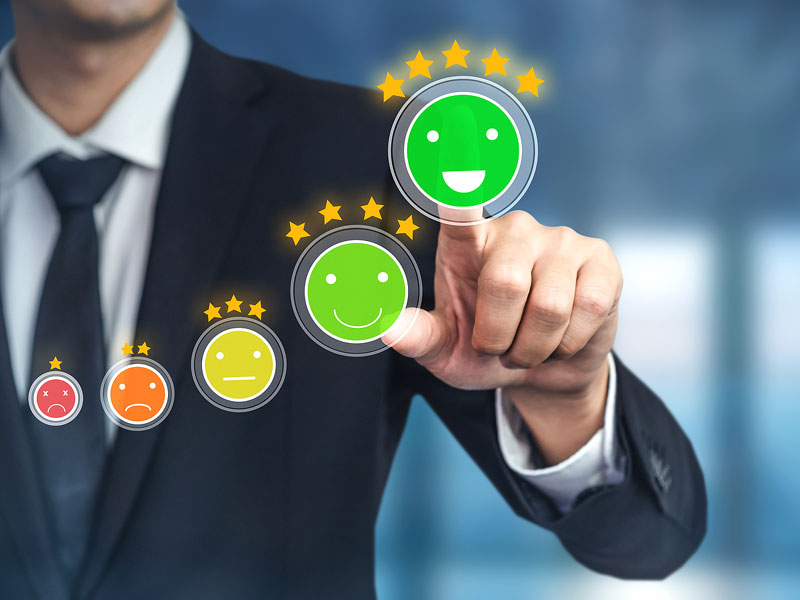 Shopping online for the savvy
When you shop online, particularly for everyday products, it's wise to check out the ingredients of the cheaper, unbranded versions, they are often exactly the same, negating the need to rely so heavily on reviews.
Pharmaceuticals such as paracetamol, aspirin and antacids are a great place to save. Store brands have to meet the same efficacy and safety standards as name brands. Often milk, basic cereals and baking goods such as flour, salt and sugar are the same whether they have a well advertised name or the shops name on the wrapper. When we stray from the common everyday products, the customer reviews do seem to carry a lot more weight.
As mentioned above, certain medications can be identical to the branded ones, but may not look or even taste the same, leading the consumer to rely more heavily on the opinions of other online shoppers. A good example is that famous strawberry flavoured pink paracetamol liquid for children. Many shop brands may have a different colour and even flavour, but the active ingredients remain the same as the branded version that may cost two to three times more.
Why online reviews are good for business
Online reviews improve communication and customer service. Analysing the reviews people leave, both good and bad, helps keep you informed with regards to overall customer satisfaction and public opinion.
Online reviews offer credibility to your products. Most consumers like to know that someone else has had a good experience with a company or product before wthey buy. Online reviews can elevate a sense of confidence in the buyer.
Review websites are are now commonplace and of more significance. It is estimated that about 92% of consumers in 2016 read online reviews compared to 88% in 2014, so reviews are well worth the effort.
From a search engine optimisation point of view, reviews can have a positive impact on search visibility. Search engines are aware that online ratings sites provide a popular and often reliable picture of the quality of a company, its products and services.
When we rely more on reviews
We suspect the vast majority of consumers who seek to save some cash will check out the consumer reviews on products that fall outside the camp of well known products.
When we can't satisfy ourselves that the non branded product is the same as the branded one, or we have never purchased that sort of product before, we seek the opinions of others who have gone before us.
Many report reading every single review on individual products that are sold through Amazon. It's simple, you find what you are looking for, find the cheapest option if you are looking for the best deal and scroll down to the consumer review section to see what others think about the product. In this scenario, the number of positive reviews can make all the difference between a purchase or a pass.
Should the review have photographs or videos attached, many will take that as a stronger review of the product and are more likely to buy. However, too many can indicate fake reviews, read on to discover how.
Fake reviews can be a genuine concern
A small online shop or a website that sells its services may have a number of reviews. These may all be posted by people who live locally to the business owner, particularly if they provide an online service such as chimney sweeping or window fitting and repairs, but can you really trust online reviews?
Recent reports have suggested that fake reviews for products sold on Amazons Marketplace are being sold online in bulk.
The consumer group Which?, found ten websites selling fake reviews from £5 each and incentivising positive reviews in exchange for payment or free products.
It also suggested that the firm was facing an uphill struggle against a widespread fake reviews industry.
A spokesperson for Amazon commented that they removed fake reviews and take action against anyone involved in such abuse.
The Amazon Marketplace allows other retailers to sell their goods via the Amazon website. The consumer group Which? identified websites offering review services for goods for sale on Amazon Marketplace that violated the terms and conditions of Amazon.
These included packages of fake reviews available for sellers to buy for about £15 individually, as well as bulk packages starting at £620 for 50 reviews and going up to £8,000 for 1,000. So effectively amounting to a loyalty scheme for fake reviews.
Which? also suggested that five of the businesses it looked at had more than 702,000 product reviewers on their books. Product reviewers are offered small payments ranging from a few pounds up to more than £10, alongside free or discounted products. They can even take part in loyalty schemes and earn themselves premium goods, from childrens toys to exercise equipment.
The websites Which? reviewed also offered advice on how to write reviews so as not to arouse Amazons suspicion, and in some cases had criteria for reviewers to meet to qualify for rewards, it said. They included leaving reviews that were at least two sentences long, or including photos, for example.
Ways to spot a fake review online
None of us want to be duped by scammers, so here are some simple tips for checking up on fake reviews.
Remain quite sceptical about reviews. This could be the best method of sorting the genuine from the fake reviews, especially if there are an unusually high number of reviews compared to others in that category.
Read through the reviews and read through them again. Look for the same language used in multiple reviews, as this is often a dead giveaway that the same poster has left them. People will often adopt a particular style of writing in the same way as they have a particular way of talking and it is surprisingly hard to disguise.
Be careful about brands you don't know or ones that imitate well known brands. If you don't recognise the brand, check to see if it has its own legitimate looking website, with clear contact details. Also check with your own circle of contacts to see if they have either heard of the product, or better still, purchased it.
Be very wary of products with loads of pictures or videos. Sellers can incentivise fake reviewers to encourage people to add photos and videos.
It is always wise to report suspicious reviews to the platform that is selling such as Amazon. This will allow them to investigate before you part with your money.
So if you have an online business, offer your customers the opportunity to leave reviews. It keeps you on your toes and is informative for other consumers. Steer clear of the fake reviews, as they will eventually damage your reputation and profitability.
Would you like to know more?
Whether you have a project ready to go and need the website to make it happen or you would just like to ask a question contact us now on 01953 425 932.