Search Engine Optimisation (SEO) for Online Marketing
By Neil Harrison LL.B. (Hons)
Get a website, put your products on and this time next year you'll be a millionaire! How many times have you heard people tell you that it's this simple?
For a start, if making a packet of cash out of online sales was as easy as some make out, very few of us would be struggling in a 9 to 5 job on a low salary or slaving away through a night shift as the money is often a little better than day work?
The truth is that online sales can be very rewarding and a lucrative way of earning a good living, but it's not quite as simple as getting a website and waiting for the money to start rolling in.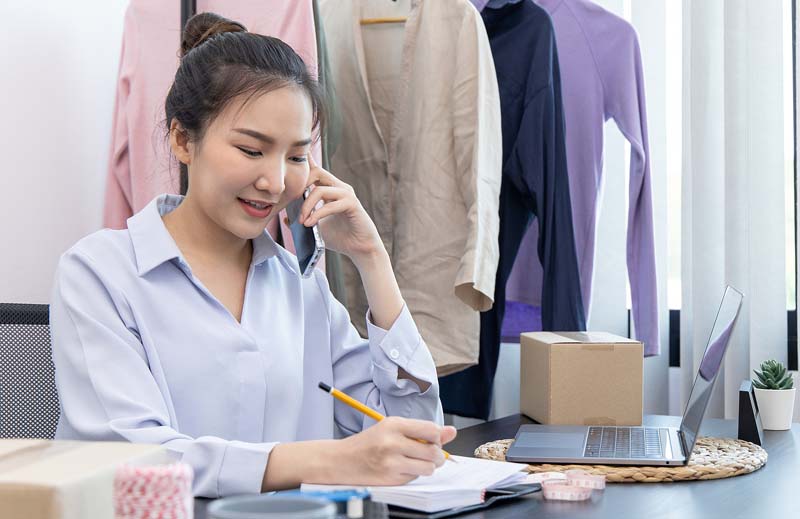 The iceberg analogy
What you see on the screen is merely the tip of the iceberg. A successful website will have the vast majority of what makes it successful hidden below the surface. Search Engine Optimisation, or SEO for short is essentially the secret sauce that separates a successful website that generates income and a complete flop, that costs more than it ever makes.
Why is SEO vital?
SEO is a vital digital marketing tool, but even if you have a basic understanding of what's involved, you may still not have a solid grip on what is does and how to achieve that goal.
SEO is made up of many different parts, and knowing what they are and how they work is essential to understanding why SEO is so important. SEO is important because it makes your website more visible to searches, and that translates to more traffic and more chances of turning visiting browsers into actual customers.
SEO is also an essential tool for brand awareness, it can help to build relationships with potential customers. This is because you want to put yourself out there as an authoritative and trustworthy expert in your particular area. Once potential customers trust you, they are more likely to buy from you, whether it be an actual product or a service you provide, it all boils down to credibility.
The vital elements of SEO
Some years ago it seemed that keywords were the be all and end all for website success, These days are now firmly behind us, but that doesn't mean they still aren't an important part of that aforementioned iceberg.
The main difference is that today, keywords must be very well researched, chosen carefully and used wisely in your website content in order to be effective.
Keywords are words and phrases that internet users type into their search bars to find online content they are intersted in.
When researching keywords for your website content, you really need to look for ones that have high search rates and low competition and to choose what is referred to as short tail keywords. These short tail keywords would simply be the main item being searched for. An example could be 'Kettle', whereas a long tailed search term could be 'Black kettles for sale'. You can add locality keywords too, such as finishing off your long tailed search term with the name of the town you wish to shop in. You can also use keywords to make the most of your page titles, your URLs, and other on page SEO elements.
Content is King for SEO
For a very long time the term 'Content is King' has been used to emphasise the importance of having rich and valuable content on your website. Content really is a vital part of SEO because it becomes the main element used to reach and engage with your audience. Let's say you owned a business that sold fishing tackle and wanted to increase your online visibility, you could publish some blog posts about fishing and equipment, good fishing venues, fishing methods, the list is virtually endless. When a fishing related search is made, there is a very good chance that your blog post would come up. The chances of picking up a customer is then increased significantly.
Website content must be informative, but it must also be interesting, relevant and have the ability to be shared.
What is off page SEO?
This type of SEO is essentially external optimisation thatgo on away from your site rather than on it. The main method used for off page SEO is backlink building since quality backlinks to your site from external sites inform the search engines that your site is valuable and of a high quality. So this gives your website more authority!
There are many tactics to backlink building, and some of the current best practices include guest blogging, creating lots of infographics that will be highly shared, and mentioning influencers in your content. So the fishing tackle dealer may want to include guest blogs from well known or successful anglers who are respected in the field. This association will draw more people to the website and give shoppers more confidence in you as a business.
Local SEO to target specific areas
Local SEO is an important part od digital marketing as more and more people use mobile devices for their searches. Over half of all searches are carried out on tablets and smartphones, and half of those searches have a location entered.
Again, using the fishing tackle shop, local SEO would ensure that when people in your area are searching for the best tackle dealers in their area, your site will likely be the first they see. Along with using local keywords, other local SEO best practices include directory listings, creating location specific pages for your site, such as an 'areas covered' entry, and creating pages for your business on the various Google services such as My Business, Google+, and Google Maps. This makes searches far more targeted and location specific.
Paid for Search Engine Marketing
Most SEO is free to include if you make your own website and know what you are doing.It only costs you if a web developer builds it in on your behalf. Search engine marketing, or SEM refers to paid marketing on your website, and it includes things like ads, Google AdWords, social media ads, pay per click, Google shopping ads and more besides.
Although Search Engine Marketing tends not to be a major component of the overall SEO plan, it does serve a valid purpose. This is because it can help you reach new and more targeted audiences.
Getting your website seen
One of the most important things about SEO is increasing the visibility of your website, which means making it easier for customers to find you when they search for something you sell. This visibility is directly related to your ranking. But what is ranking?
Essentially it's the position you hold in the search results displayed. The higher you rank on a search engine result page, the more likely potential customers are to see you and click through to your site. The more effective your SEO, the higher your ranking and the better your visibility will be. This is particularly important when you consider that a quarter of internet users never click past the first page.
The ultimate goal is Web traffic!
An increase in web traffic is one of your primary goals in SEO, and you increase traffic when you increase visibility and rankings. This is because a large proportion of clicks go to the first ranking page, and the first five listings get over three quarters of all clicks made by your audience.
If you want more people to find your website through a search engine, then you need SEO methods that will help you rank among the top five positions, with number one being the holy grail.
Putting it all together
Getting all elements of SEO right is critical because all the time you put into generating meaningful and relevant content and optimising your site with on page SEO improves the usability of your site, and this creates a user friendly and positive customer experience.
Making your site responsive so that it will make for ease of use for mobile visitors as well as people who visit from a laptop or desktop. By increasing your page load speed, you will reduce people clicking away out of boredom and frustration and encourage visitors to spend longer on your site. About half of consumers expect a page to load within two seconds, and the longer the load time, the higher the number of visitors leave, this is known as a bounce rate.
Get bigger, quicker!
Take your online business to new levels with digital marketing and effective SEO methods. After all, the main reason SEO is crucial is that it can help you achieve most of your business goals. SEO can help you to build better relationships with your customers, improve their experience, boost your authority, get more people onto your website and best of all, beat the competition.
SEO is clearly a rather complex uprocess that involves many different levels and techniques. SEO is not static either and continues to evolve as our customers and the digital world changes. SEO is still the most important process for any business that wants to be visible online, so getting it right will help you reap the rewards later.
Would you like to know more?
Whether you have a project ready to go and need the website to make it happen or you would just like to ask a question contact us now on 01953 425 932.