Make Your Website Mobile Friendly
By Neil Harrison LL.B. (Hons)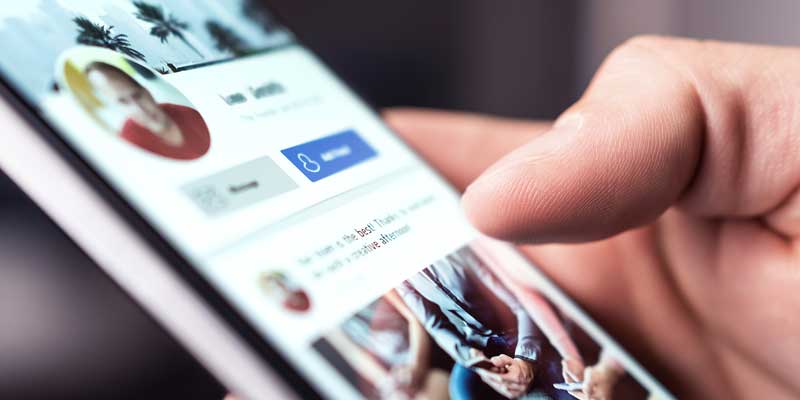 More than 40 per cent of people in the UK have made purchases over Smartphone's, according to the IAB Consumer M-Commerce Study. As more and more potential customers use mobile phones, you should ensure that your website works as well on a small screen as it does on a traditional PC or laptop.
Before you create a whole new Smartphone friendly website, decide as to whether your existing website is suitable for viewing on a smaller mobile device screen.
Look at your existing website before you rush out and adapt your website. Mobile device screens are getting bigger, so much so that there are now devices known as 'Phablets'. These are crosses between a mobile phone and a tablet, such as the Samsung Galaxy Note, so most sites are already usable. Your website might just need a few minor tweaks.
If your existing website has a lot of graphics and a great amount of detail, it is probably not going to cope too well. But if your website has a simple, clean, easy to use and fresh looking layout, chances are it will look really good on a mobile screen.
A good search tool is very important. Mobile device users find it difficult to keep scrolling, and multiple drop down menus can be really annoying to use.
Who Will Use Your Mobile Device Friendly Website?
Firstly, you should use a free web analytics tool, such as Google Analytics, to find out where your visitors come from, this enables you to be more targeted in your overall approach to search engine optimisation.
The analytics service allows you to monitor and see if there's an increase in people accessing your site from an iPhone or Android device.  If Smartphone or tablet users are visiting your site and bouncing off immediately, you should seriously consider making some changes.
Look at how your website looks and behaves on the device your target customer's use. Business-to-business customers tend to use a Blackberry, whereas the average consumer may be more likely to use an iPhone or other such Smartphone. Remember, the Blackberry was initially the favoured business phone as it was designed to work particularly well with email. Email itself is now on the decline because of all the other methods of communication available on the web.
Ensure Your Website Technology Offers Mobile Device Support
If you need to make your website more Smartphone friendly, check whether your existing website package includes mobile support.
Many existing content management systems, such as Joomla, can put code into your site so that someone browsing on their laptop sees the full site, and on a mobile it defaults to a stripped-down version, which has the same basic functionality but should be easier to use.
A lot of web designers would likely charge £2,000 upwards to create a basic mobile device friendly website template, although this varies depending on the complexity of the website in question.
Create a Smartphone Friendly Website
For your mobile friendly site, down sized images tend to ensure faster loading speeds and enable them to fit on the smaller screen.
Also some content management systems allow you to upload images and it will create thumbnail only sites. But you can scale images down easily yourself by using Adobe Photoshop, too.
It's also quite important to remember that a lot of mobile visitors may be out and about and may only have one signal bar of connectivity on their device.
Keep in mind that users are likely to be even more concerned about on line security because it is a relatively new medium. Products such as Google Checkout or PayPal allow the e commerce website owner to take secure payments via mobile phone, in exchange for a small transaction fee.
In short, usability should be your first consideration when designing a Smartphone friendly website. If tablet or Smartphone users can navigate your website easily, and find and buy products without facing the usual barriers, you are more likely to have them return as repeat customers. This fact alone will encourage them to pass on the details of your website to other consumers too.
Although online sales are increasing year on year, many people are still worried about using an e commerce website for the first time. If one of their friends has said they used it and had a positive experience, this is worth its weight in gold and is arguably more effective than signing up and paying for a paper advertisement.
Tags
#MobileFriendly #ResponsiveWebsites
Would you like to know more?
Whether you have a project ready to go and need the website to make it happen or you would just like to ask a question contact us now on 01953 425 932.