So What Makes a Good Website?
By Neil Harrison LL.B. (Hons)
Everyone wants a good website, but what are the main points to consider when you are starting out? If we're accustomed to using the World Wide Web, then we'll know a good website when we see it, or will we?
A good website isn't necessarily the website that jumps out at you, grabbing your attention, although this is a pretty good starting point. Even the most beautiful and unique looking websites may well be nothing more than window dressing when the visitor tries to delve a little deeper into it.
The navigation may well be very confusing, any options to purchase the goods or services could be over complicated or the text content could be lacking a full description of what the website owner's area of expertise is or what they sell or supply.
So with this in mind, let's take a quick look at some of the key elements that should be addressed when setting up a website.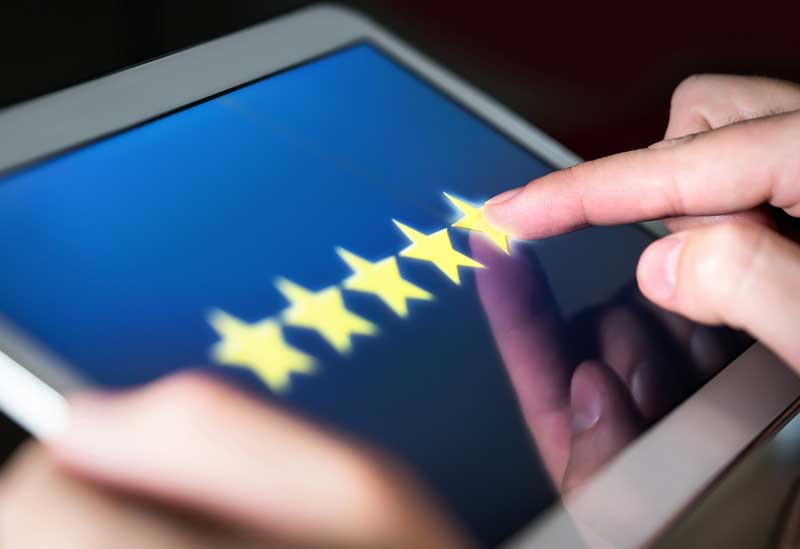 Some Key Elements That Make Up a Good Website
There should be a good visual design:  Design really does cover everything that becomes the visuals elements of your website. From the company logo, the font used the amount of white space, the overall theme, right through to the layout and colour schemes.
Using a theme that relates to the subject matter of your website can help to keep the content on track and more targeted. When it comes to design it is important to remember to use white space and think about colour usage wisely.
Navigation:  Navigation is a vital part of any website. This is what gets your visitors where they need to go to get information or to do certain things. Whether the menu is along the top, or along the left side of the website. It should be very easy to use and uncluttered. It is always a good idea to group similar pages under the same topic, in other words sub-pages, to streamline the navigation.
The right kind of content:  A good website should provide your visitors with the relevant, quality and quantity of content that allows the visitor to see that you provide want they have been searching for. Also ensure you have a good amount of relevant, keyword rich content that is written in a journalistic fashion.
Credibility of the website or brand:  A good website must instil trust from a visitor. Achieve this by using items that help show beyond doubt that you are a legitimate resource. One way you can do this is by utilizing
verified links and by clearly stating your identity and contact information. Having social media pages with lots of customer feedback can also help you build a trusting relationship with customers and potential customers alike.
Call to action:  The call to action is a set of words that urge or persuade your website visitors to take an immediate course of action on your website.  There is no actual formula for a good call to action. The key is to continuously test what works best for your website and your audience. Test the placement, size and colour of these and ensure you use actionable words for maximum effect.
Phone and tablet viewed websites:  Ensure your website is easily viewed on a mobile internet enabled device. Lots people are looking at your website from a mobile phone, PDA or tablet. If it has a screen and a microchip, it is probably capable of accessing the internet, don't miss out on all the potential mobile device users.
What You Should Avoid on a Website
Old content:  Don't let your website stagnate. The search engines want fresh and relevant information to crawl. You don't have to add new content to your site on a daily basis, but a regular addition of content by way of a blog is a great way of keeping things relevant and up to date. Visitors and potential visitors will skip over your site when content becomes old and out of date.
Don't have too much of the wrong content and format it correctly:  We are always telling clients that content is king, but having too much of the wrong content, or having it formatted incorrectly can be even worse than not having enough content. The majority of visitors don't want to read through long drawn out masses of information. It's enough to bore them to tears!
Not enough graphics:  Using no pictures or other eye catching graphics makes any website rather dull and boring. Visitors to a website expect to see the text content mixed with pictures, logos, Flash graphics, sliders and icons.
Looking like a one man band from Rogue Traders:  An awful lot of people are very cautious when using a new ecommerce website, particularly if they have been the victim of internet fraud in the past. By employing good, relevant content, using a consistent colour scheme and employing a theme that remains the same through all the pages, are vital in making a website look legitimate and trustworthy.
Bland and boring design:  If you have spent a sizeable chunk of cash setting up your business, having leaflets and business cards printed while putting together a business plan, why waste your money on a boring looking website? Try to ensure your website gets your personality across.  Try to avoid colour schemes and a writing style that is boring. You have to grab your visitor's attention and a bland and boring website will only have your visitors leaving in droves.
The information above is by no means exhaustive but hopefully it will be of use to anyone who is thinking of having a website to promote their business.
Tags
#GoodWebDesign #WebsitesThatWork #DisabledAccessibility
Would you like to know more?
Whether you have a project ready to go and need the website to make it happen or you would just like to ask a question contact us now on 01953 425 932.