Tips For Promoting Your Website
By Neil Harrison LL.B. (Hons)
There are literally dozens of ways that can further promote an existing website in order to try and raise its online profile. Some of these methods are tried and tested whereas others are a bit of an unknown quantity but could be well worth doing nonetheless.
All AFM websites are already well Search Engine Optimised and cover the areas that our clients originally wanted to target. We follow a checklist of everything a well Search Engine Optimised website should contain prior to publication and these are all in place before the website goes live. We identify the clients target audience, research what relevant search terms are being used by internet users and apply them to the website content.
Predictably however, Google has now moved the goalposts somewhat when it comes topage ranking of websites. This could well be designed to encourage owners pay them for an Adwords campaign. These campaigns are fine if you really know what you're doing and have a very specific product/area you want to push but can cost a lot of money if you're not careful and often, your products and services can be advertised in areas that you wouldn't even consider delivering to. The simple fact is that over the last year, more and more people have launched websites to promote their goods and services and Google has been able to make the most out of this. As of March 2012 there were well over 644 million active websites, this showed an increase of 31.5 million over the February figures so there's a lot of competition out there now and this is why website owners need to work harder and smarter to maintain or increase the effectiveness of their websites.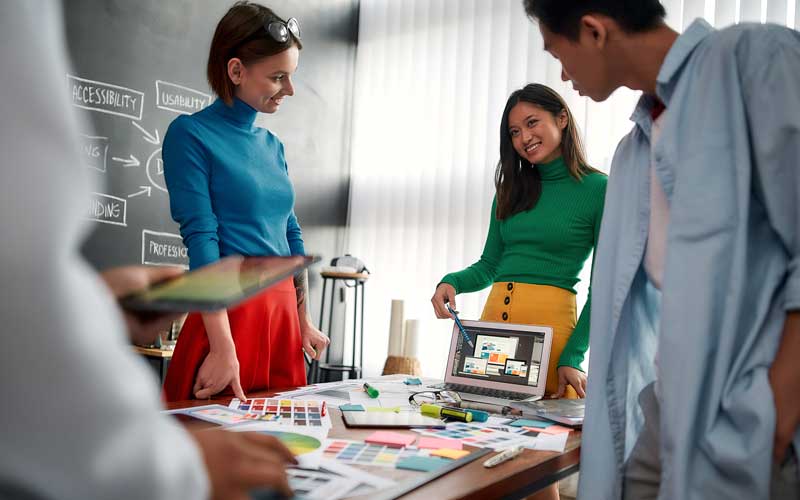 What Can Be Done to Increase Traffic to a Website?
Generate some articles using valid search terms such as products and areas you want to target. These are a good way of increasing the overall content of a website as essentially, what Google wants is quality and quantity content in text format.
Using pictures to create multiple sections to a gallery with valid descriptions (search terms).
Creating a Flikr account, again with pictures. These would all link back to the website with a hypertext link. Google is now making a big thing about keeping websites current and up to date. One of the ways they are doing this is by date stamping images that it indexes from websites.
Creating as many business directory entries as possible. (A lot of these are free to use).
Link building with Manufacturers websites and other companies you do business with.
Regularly updating your social networking pages such as Facebook or Twitter. There's no need for this to take over your life, a simple 10 minutes tweeting a day could well be enough.
Generating blogs, press releases or email newsletters.
Respond to link swap requests.
Consider the possibility of advertising other peoples businesses on your website. (Not competitors though)
This is by no means an exhaustive list!
All of the above suggestions take time and effort to achieve, and are not what everyone wants to get involved with but the days of publishing a website and leaving it to work its magic are now over. Websites now require at the very least, a trickle feed of fresh, relevant content to keep the search engines interested, thus driving more traffic to the website. Regularly updating a Facebook page and/or a Twitter account can have a very positive effect on your websites page ranking. Two reasons as to why businesses are getting involved in social media are to acquire new clients and stay connected with their current and potential clients. There are a number of ways in which social media ads play a pivotal role in increasing your page rank. The ideas and methods mentioned below will help guide you in the direction of improving your page rank using social media.
Publish Blog Content Over Social Media
The best method to securing good page rank is to have fresh compelling new content on a consistent basis so that search engine spiders can pick up them. To score extra points from these bots you should publish your content across all of your social media platforms. Be sure to focus your efforts on using keywords effectively, by having a keyword rich title and description. Don't forget to include social media share buttons so that others can easily share your content as well as including hyperlinks back to your page.
Another great idea would be installing an SEO plugin on your website, which can easily help you add SEO meta‐data and other relevant keywords to your post instead of relying on generic keywords. Furthermore, you should create an environment in which people can easily and freely converse with you over different social media platforms.
Acquire More Links
Guest blog opportunities are something worth considering. By enabling guest bloggers to post on your site, you can acquire a few backlinks to your website by having your guest blogger include a link or two back to their webpage. In most cases, the authors include a little bio snippet and include their hyperlinks at the bottom of their post. For example, if you or your guest blogger write a small blurb about yourself and have also included a few links that link back to your website, this looks good to Google's spider bots and the more links that are referring traffic back to your site the better your ranking will become! Both parties win this way!
Make More Comments
For this, you need to follow a couple of top ranking blogs in your niche area and leave proper thought provoking and keyword rich comments to blog posts. It is better if you leave your Twitter handle or Facebook fan page URL rather than linking back to your
website. Connecting through social media platforms can be termed as a loyalty method to subscribe to your blog and is usually an easy way to get sales conversion. It has to be made simple in order for people to get connected with you and develop the proper relationships.
By doing things this way, Google recognizes your social media influence and then can raise your page rank accordingly. So when Google sees others discussing you over social media platforms, it all adds up and will translate into a better overall page rank!
Become More Sharable
Providing your visitors a couple of easy ways to share your content would be a good start. For this, your set tweets should be below 120 characters so that it is easy for others to re‐tweet. Also, try writing a great hook over the Facebook link, share along with adding
up your own commentary. The content in which you share over your different social media platforms should be of good quality and worth reading. While sharing content over social media if you choose to be a quality content creator rather than someone who simply shares things from here and there, you give Google enough reasons to appreciate. The appreciation from Google means you get better page ranks.
By incorporating the above tips and tricks in all of your social media platforms can bring in lots of appreciation from Google in the form of better page rank. However, this is not an overnight phenomenon, it will require a couple of weeks to see your page soaring.
Keep trying these ideas; you should see the difference soon.
Give The Search Engines What They Want!
Some website owners will want to invest a fair amount of time, effort and money into their websites and others will not. The internet changes pretty regularly and to have even a hope of keeping ahead of the game, we all need to adhere to the 'rules' that the major search engines impose upon us.
The upside of a website is that the work put into it is cumulative unlike an ad with the Yellow Pages which will only keep you where you were previously. With that in mind, we do regular work for many clients, at our standard hourly rate, implementing the above suggestions into their websites. We frequently negotiate special discounts for this type of ongoing SEO work.
We always keep our ears firmly to the ground for any new developments that could have implications for our client's websites so that we can address these as and when they occur.
Tags
#WebsitePromotion #InternetMarketing
Would you like to know more?
Whether you have a project ready to go and need the website to make it happen or you would just like to ask a question contact us now on 01953 425 932.